Welcome!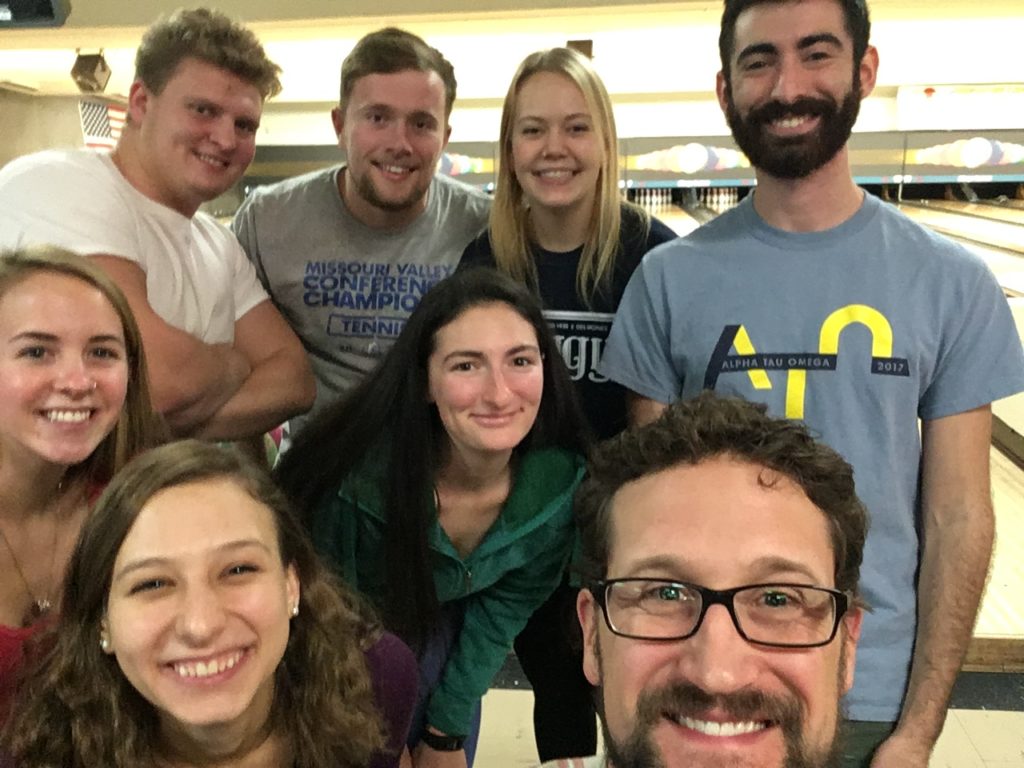 In the Stream Ecosystem Ecology Lab at Drake University, we study the physical, chemical, and biological processes in freshwater ecosystems and the interactions between these ecosystems and their surrounding landscape.
We have continued a flurry of research in nearby streams and rivers – even as flurries of snow start to fall in Iowa. Our 18-month research investigating the spatial and temporal variation in the lower Raccoon River watershed is wrapping up in December, while we will be continuing our work at Chichaqua Bottoms Greenbelt throughout 2018. Please visit the NEWS page of our website for the latest word on our activity in and around Iowa!
Dr. Peter Levi, the director of the lab, is an assistant professor in the Department of Environmental Science & Sustainability. If you have questions or comments, please contact Dr. Levi via email (peter.levi@drake.edu).
Our website highlights the students and topics we are investigating in our research, including recent news, a Student Blog, and a photo album. We encourage you to explore the various pages. If you are a current or prospective Drake student, we are always looking for students to join the lab. Let us know if you're interested!